Giving The Gift Of Health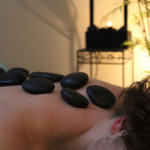 During this time of gift giving, it's easy to go to the store, pick up something discounted, and call it a day, but what if you really put thought into your gift, and gave a gift anyone would appreciate greatly? Finding a gift for someone who has 'everything' is always a challenge, unless you give the gift of touch. Massage therapy is an unexpected surprise that is affordable and incredibly thoughtful.
Choose a massage according to what you think your loved one may need. Has he been suffering from headaches or migraines? Consider a Craniosacral Therapy Massage. Is she a expecting a baby and could really use a break from carrying that heavy load? Buy a Prenatal massage to relieve aches and pains. There are many choices in types of massage. Take a look at our website to find the type of massage most appropriate for your gift receiver.
When you go to choose your gift certificate, you have the choice of how much you would like to spend, and what design you would like for the certificate to have. Just go to our website, click on Specials>Book Now>Shop Online>Printable Gift Certificate, and choose a design and amount. Add a message, and either send it to the recipient via email, or print and gift at your convenience. Currently, we are offering a 30% discount on gift certificates with the code GIFT OF HEALTH. There's no better time than now to do just that!
Since we've given you the option to print out the gift certificate in the comfort of your own home, you can consider a few different ways to present this thoughtful gift.  For example, you could fold the gift certificate like a scroll and tie off with a ribbon, or put together in a wine glass with a bar of chocolate. Present the gift in a Holiday card, or in a small box you can wrap.
If you choose to purchase the gift certificate at our location, you can also choose from many different types of essential oils of which you can incorporate with the gift certificate. Put them together in a nice, velvet pouch for that added luxurious detail. However you choose to present the gift, we will help you every step of the way!
A gift of massage is so much more than just an indulgence; it's how you show you've been paying attention to this person's needs and wants and think they are truly special to receive some time out to take care of them. Give us a call if you'd like to learn more about our massage types, or stop by. We'd love to meet you, find out what your likes and dislikes are, and help you choose a one-of-a-kind gift for your one-of-a-kind receiver.