Best Essential Oils for Chronic Anxiety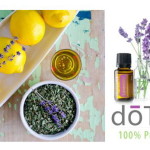 It's a new era now that our 45th president has been inaugurated. He may not be everyone's first choice, but he is, in the end, our fearless leader. This hasn't come without a ton of controversy, with the inauguration almost overshadowed by two large protests/marches. Not a warm and fuzzy welcome if you ask me. Many people are teeming with excitement, and many others are fearing the worst. Either way, there's a big gamble up ahead, and our country is at stake, giving anyone, even those who've never suffered from anxiety before, serious and possibly chronic effects.
There are few things that are very detrimental to our bodies that we populate all on our own. One is stress, another is depression, and the worst (in my opinion) is anxiety. This constant state of fight-or-flight can make daily life a struggle. Of course, there are prescribed medications that can calm anxiety, but these come with serious side effects. These medications reach a new level of danger when mixed with alcohol, antihistamines or antidepressants. Gambling on your health in this way is no way to live. Essential oils share amazing results without any of the same side effects. Why? Because our sense of smell triggers powerful emotional responses, and are the strongest connection to memory.  Here are our top 3:
Bergamot Essential Oil
Bergamot is a powerful citrus essential oil creating uplifting effects and has a long history of assisting with stress. A study was done in Taiwan in 2011 that treated highly stressed teachers with 10 minutes of bergamot aromatherapy. The result showed blood pressure and heart rates were reduced during a nervous activity. Note though that bergamot is photosensitive; avoid using bergamot topically when in sunlight.
Lavender Essential Oil
Taking in a deep breath of lavender instantly relaxes you without knowing all the benefits! Lavender reduces serum cortisol. Serum cortisol is a key player in a body's response to stress. Lavender also has anxiolytic effects.  During an anxiety attack, warm a drop in your palms and inhale. If you're working on a high-stress project, diffuse lavender oil at your desk.
Clary Sage Essential Oil
Clary sage provides clarity of the mind. It makes a user feel uplifted and euphoric. Adding a few drops to a warm bath or diffused before bed can calm and clear the mind.
Try our Anti-Anxiety Blend:
5 drops lavender
3 drops clary sage
2 drops bergamot
Mix into a glass container use in baths, diffuse, or apply to the sides of your neck.
Schedule your massage today, and ask us about our selection of essential oils. We have more blends and suggestions to ease your anxiety. Go into the new era with hope and happiness, stress-free and assured the future is bright and full of light!