Give Dad the Gift of Massage!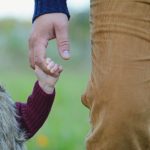 Father's Day is the perfect time of year to show Dad just how much you appreciate all that he does for his family. This year go above and beyond the typical gifts of a neck tie or a pack of golf balls by treating him to a relaxing massage from Medical Massage Specialties.
Dad is always working, paying bills, fixing things around the house, cooking meals, taking care of the kids, and more! With such a busy schedule and so many things on his to-do list, taking care of himself might seem impossible.  Give him the space outside of the home to relax in a calm environment alone with a massage benefits his health and his wellbeing. Massages reduce the stress inducing hormone cortisol and elevate relaxation. Let him know that his health and well being is super important by giving him the gift of time out of his busy schedule along with a rejuvenating massage.
While a new necktie, or another knick knack might be nice, will they really be used? When you get Dad the gift of massage at Medical Massage Specialties, he will get an experience that will reduce stress, decrease pain, and improve his health. We'll take the guess work out of choosing the right massage for Dad. His massage experience will be tailored to him with many different types of massage to choose from, including Swedish massage, deep tissue massage, sports massage and hot stone massage.
Fathers work hard to provide support for their families in many ways. A massage is such a great way to let Dad know that his hard work is appreciated and that he's allowed to take a break now and then to take care of himself as well!