Holiday Stress And What It Does To Your Body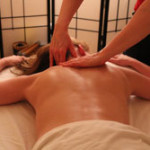 It's not quite the holidays yet, but it certainly feels like it doesn't it? The stores have already ushered in the holiday decorations, pushing out Halloween as quickly as possible, and forget about Thanksgiving, it's almost non-existent! Our lives are so hectic and more stressful now than ever; add to that the pressures of family and gift giving, and the stress can be more than one can handle. The American Psychological Association (APA) found that women are more likely to report heightened stress levels during the holiday season, and that they're less likely to take time to relax or manage the stress in healthy ways (peachtreepsychological.com).
Stresses coupled with unhealthy behaviors contribute to health problems such as obesity, heart disease, and diabetes. We want to help you identify your stress, your triggers, and the best solutions. Here are some key points to consider:
What is Holiday Stress?
Identify how different you feel during this time of year compared to the rest of the year. How do you feel when you're experiencing stress? How do you know the difference? What are your triggers, and do they stem more from home or work?
How Have You Dealt With Stress In The Past?
Or have you, is the more appropriate question. Do you tend to eat more or smoke more during this time of year? Do you have panic or anxiety attacks that seem to only occur in the colder months? Do you feel more depressed? Knowing what makes you different, or how your habits change is important in identifying Holiday stress compared to daily stress.
How Will You Relieve Your Stress?
Knowing you make poor decisions this time of year may help you curb those behaviors before they happen. Resist the urge of purging on salty or sweet snacks-go for a walk instead. Instead of reaching for that extra pack of cigarettes, meditate. Changing one behavior at a time will make it more likely to stick over time.  Pay attention to your needs and to your body. Booking two or three sessions now will ensure you take care of your body and your mind will follow.
If you can identify with any of these triggers or behaviors in someone you love, why not invest in their wellbeing with a gift certificate? Now till Christmas Eve, we are offering 30% off on our gift certificates. There's no better gift you can give then the gift of health. Book your sessions now, and ask us about our gift certificates. The holidays are supposed to be a time of joy. Enjoy the holidays once again!