Japanese Cosmolift-What You Should Know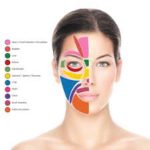 Some of us reach a certain age and wonder how, no matter how much we sleep, we always look tired, right? We eat right, exercise, sleep enough, and yet somehow our face doesn't quite express how we feel on the inside. Or, maybe we really aren't feeling all that great and it really is written all over our face. Either way, a proper facelift may be too invasive, too expensive, and too lengthy of a process to even consider. Instead, it's better to keep living a good life, getting enough sleep, and cross your fingers in hopes for a better looking tomorrow. What if we told you that with a few sessions at Medical Massage Specialties you will look more rested, radiant, and your skin will become more firm, making you look as though you've had a facelift?  It's possible, with the ultimate neuro-sensory massage therapy-the Japanese Cosmolift.
The texture of skin changes as muscles and underlying tissues are manipulated increasing blood circulation. The deep yet gentle facial massage of a Japanese Cosmolift takes the same approach as foot reflexology in that there are more than 25 acupressure points in your face that are connected to the entire body. Acupressure points are related Chinese meridians and Vietnamese reflex point that work on the whole body stimulating and treating skin quality. When these points are triggered they stimulate collagen and elastic production, drawing more blood and lymphatic fluid to the skin and underlying tissues.  The benefits of the Cosmolift are great for both the face and for the body. Tightening loose skin, softening wrinkles, and toning underlying muscles for the face also balances the hormonal system in the body, increases blood flow, and improves your physical and mental wellbeing.
We recommend a course of 12 sessions, perhaps twice to three times a week for the most optimal results. You will see the difference in just one session if you're not ready to commit to a long-term program. We will say though, that once you see the changes in your face and how you seem to glow from the inside out, you'll want to keep coming back to get your ultimate fresh and youthful glow!
This technique is quite popular in Japan and is used by both men and women of all ages.  The treatment begins with rosehip and rose cream (both are great for reducing toxins in the body-sidenote: rosehip is also good for eczema or other skin rashes/conditions). After the treatment we finish off wiith the use of salt balls that are rich in minerals. These are gently rolled around the face to cool and balance skin.
Feeling curious about what this treatment can do for your skin? Try it just ONCE and see the amazing difference! Book here on our website, or through Facebook!