Massage: It's Also About the Brain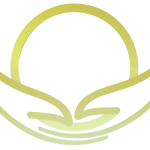 Imagine you're out on a private, white sand beach, warm sun on your skin, crisp breeze off the water, and you're getting your own perfect pressure, one-hour massage as you sip sweet cucumber water, sweat dripping off the glass. If your eyes are drifting closed just thinking about it, you know all about the heavenly feeling that accompanies a great massage. We're not saying a massage will magically bring you to an exotic location, but we are saying that massage is a wonderful thing for the mind. Here are a few ways massage can benefit you psychologically.
Less Anxiety
Our bodies are designed to have a physical response to stress. This is the instinct that kept our ancestors alive when a bear came crashing into their cave. So when you experience stress today, your body still has that fight or flight reflex, even if your problem is just an impatient boss nagging you about a deadline. We don't necessarily fight or flee in these cases, but those chemicals are still triggered in the brain, bringing about anxiety. Massage can help reduce your anxiety by lowering your blood pressure and heart rate.
When someone suffers from generalized anxiety disorder, even when you address fears with therapy, the body is still a tense state. Massage relaxes the muscles and allows the body to unwind from the tension associated with the anxiety.
Better Moods
The same happy brain chemicals that are triggered by a good workout session – serotonin and endorphins – are triggered by massage. Massage can also reduce feelings of chronic pain by stimulating pain blockers. All of these factors can lead to a more relaxed and happier you. Some doctors report that massage can even relieve depression in patients that suffer from cancer and fibromyalgia.
More Energy
Massage can be so relaxing that you fall asleep on the table, or so invigorating you're ready to hop up and go for a jog. It just depends on how brisk the therapist's movements are and where and how they are manipulating your muscles. A relaxing massage can also help you achieve better quality sleep at night, bringing you lots of energy the next day.
More Relaxation
In addition to the actual massage triggering physical relaxation, the environment most massages are given in are designed to help you unwind. Medical Massage Specialties uses healing aromatherapy oils, calming music, heated blankets, warm towels and darkened rooms to help create a relaxing environment. In today's hyper-connected world, sometimes just sitting with your thoughts in the quiet can bring intense relaxation. As massage relieves your anxiety, betters your mood and gives you more energy, it follows suit that you will be more relaxed after a great massage.
Medical Massage Specialties prides itself in recognizing the psychological as well as the physical benefits of massage. We tailor our massages to meet your specific needs. Schedule an appointment today and see for yourself how much massage can do for your mind.