Massage Therapy For Back Pain Due To Snow Removal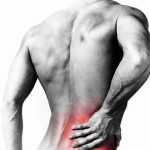 Last week's blizzard was of epic proportions, forcing many to shovel and snow blow for far more hours than they normally would. All the snow shoveling has increased back injuries and exacerbated back pain for many people. Are there really that many people with bad backs?
The cold reduces the blood supply to some muscles causing people to be more susceptible to structural ischemia. Cramps and spasms push the already overtired body over the edge. Bending and twisting while carrying heavy loads combined with the cold causes these muscular and disc injuries.
Of course, last week's snow removal was impossible to ignore; someone had to do it. But, if you are experiencing back pain after the snow removal, don't hesitate to take care of the injury. Leaving your back unattended to will invite bigger issues later on which may not be easily resolved with a series of massages. Not to mention, the emotional stress of what this type of injury will lead to, causing a vicious circle. The role of the mind/body process is paramount in healing the pain.
Your massage therapist will focus on two muscles that have the biggest effect on low back pain: the quadratus lumborum (QL) and the gluteus medius (GM). When either of these muscles are strained the pain is severe and debilitating.
The QL muscle connects the last rib to the pelvis, and keeps the pelvic area stable and structurally aligned. When this muscle becomes irritated, the pain is evident in your lower back. The gluteus medius becomes inflamed when it tries to compensate for the QL's dysfunction.  This pain doesn't just occur from snow removal; you'll feel the effects of these muscles' irritation from sitting long periods of time in a slumped position, leaning over for long periods of time, or lifting that requires leaning. Sharp stabbing pain is a symptom of a tight QL.
The massage therapist will stretch and massage this area to reduce the pain. You can expect to get relief with just 20 minutes of massage.
The massage therapist will also focus on simultaneously stretching and massaging the gluteus medius.  Most times one session alone will give you the relief you want!
We know this snowfall was more than anyone in this area is ever prepared for, and understand you shoveled more snow in one day than many of us have in one season, so it's not surprising there are so many with severe back pain. You don't have to live with it, though! A deep massage focused on your areas of pain using our special massage oil blend will relieve you of the pain, relax you, and prepare you for a pain-free rest of winter!