Post-Tax Stress Relief! Which Type of Massage is Best?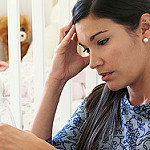 The federal tax filing deadline has passed, letting many of us breathe a sigh of relief that a hefty to-do is off our list. Business owners and individuals alike may have lost sleep, staying up later than usual to finish their taxes, or tensed their shoulders and necks while crunching numbers. Owing taxes is stressful, particularly if it came as a surprise. Finding all the documents you need, realizing you were missing something important at the last minute, or standing in a long line at the post office can all add anxiety and tension to a life that is already busy.
Luckily, massage therapy is a helpful and affordable away to melt away the stress of filing taxes! Try out one of these popular massage specialties for stress relief!
Choose Swedish Massage for moderate to light stress relief, as well as enhanced relaxation and improved sleep. Dull your headaches and forget about the hectic days leading up to filing taxes with this popular massage technique that features smooth, gliding strokes and kneading of the topmost layers of muscles. Swedish massage is a truly relaxing and reenergizing experience.
Try a Deep Tissue Massage for muscle tension from stress! This is a similar massage style to Swedish massage but focuses on deeper layers of the muscle tissue and fascia. It is used to release knots in muscles and adhesions. If you are carrying a lot of tension in your neck, back and shoulders and prefer a firmer touch, this may be an excellent choice for you!
Try a Hot Stone Massage for deep muscle tension and stress. Hot river stones help loosen the muscles and fascia with their heat, helping to melt away stress with gentle gliding pressure. This type of massage is a great choice for individuals who would benefit from a deep tissue massage but are more sensitive to the pressure involved with a deep tissue session.
Choose Craniosacral Therapy for stress relief, rebalancing, and improved nervous system functioning. If your brain feels fried after tax time, this may be the treatment for you. This whole body, light-touch treatment technique releases tensions felt deep within the body, improving the overall function of the central nervous system and immune system.
Choose our Signature Blended Deep Swedish Massage for deep stress relief! This signature 90-minute service combines a unique blend of massage modalities with essential oils for a therapeutic massage that will melt away stress, relax you, and release muscle tension.
If none of these sound like the perfect fit for you, talk to our therapists about which massage type may be best for you and your needs!