The Difference Between Masseuse and Massage Therapist: Why It Matters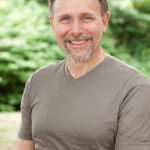 Locating a skilled massage therapist matters when you are planning to schedule a massage session and is key to receiving a great service! You want to choose a person who ideally is a licensed, trained professional.
Forty-three states, the District of Columbia, Puerto Rico, and the U.S. Virgin Islands require individuals offering their services as a massage therapist to hold a valid license. Requirements vary by state, but typically a licensed massage therapist has gone to massage therapy school with 500 to several thousand hours of supervised training and attends continuing education to maintain their license. Massage therapy students complete courses on human anatomy and physiology, focusing heavily on the intricate muscles of the body. Many states also require potential massage therapists to pass a rigorous exam to become fully licensed.
The term massage therapist or massage technician, specifically with letters following their name, such as L.M.T. indicates that your massage therapist holds a valid license. Additional letters such as BCTMB denotes a massage therapist who is Board Certified in Massage Therapy and Bodywork. All of these designations are reserved for therapists who adhere to the highest professional standards and are approved by their state to work as a massage therapist.
You may be familiar with terms for massage therapist such as "masseuse" or "masseur", but these terms are outdated and do not indicate that your therapist is a licensed, highly trained professional. At minimum, masseuse and masseur can be likened to outdated terms such as stewardess or secretary, but these terms can also refer to illegal and illicit activities such as prostitution. A "sensual massage" or "massage parlor" are terms that are never used by trained and licensed massage therapists. A person or business advertising themselves as such are most likely illegal and you could find yourself in deep trouble for responding to their advertisements.
To keep yourself safe from illegitimate and illicit massage practices, choose a massage therapist who has proof of a valid license, often on display in their place of business. If you are unsure, ask! Never put your body at risk with an individual who does not know what they are doing. When searching online, type in "licensed massage therapists" for your area or "massage therapy".
You could also check with a national organization such as the American Massage Therapy Association, www.amtamassage.org , to help you find a licensed practitioner. Remember to refer to your massage professional by their credentials such as massage therapist or technician and avoid terms like masseuse and masseur.
As a licensed massage therapist, contact us today to schedule a session with a highly trained professional who cares about your well-being!