Five Things You Don't Know About Juvenile Arthritis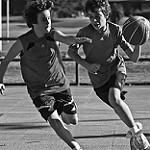 Arthritis is one of the most complicated, misunderstood disorders affecting millions of people today. Destroyed joints, bones, muscles, connective tissue are all results of this multi-layered musculoskeletal disorder. Anyone suffering from arthritis in any of its forms will find the quality of their life deteriorate by lack of movement, pain, and an onset of depression.
Arthritis in children is a much different landscape than that of the adult counterpart making it difficult to detect, and thus treat.  Here are five things you probably didn't know about this debilitating disorder.
Not All Arthritis Is the Same
"When we hear the word arthritis we often think of adults with stiff joints, not children and teenagers. Joint stiffness, pain, and swelling for longer than 6 weeks are associated with arthritis. Eyes, skin, and the gastrointestinal tract can also be affected in children. It is an autoimmune disorder, meaning the body is attacking itself instead of a foreign body such as a virus. If your child or teen seems to always have a tummy ache and complains of joint pain it could be a good idea to visit their pediatrician for a chat." (source: www.soothemt.com)
No One Really Knows What Causes JA
Almost 300,000 children under the age of 16 in the U.S. are effected by arthritis. No one really knows why exactly, however experts believe it is exacerbated by autoimmune and inflammatory conditions. Researchers are looking for a link in genetic and environmental factors to no avail. Without some clue, it's nearly impossible to know what to look for in a blood test. The most relevant marker thus far has been in a sibling connection (whether or not there is one) and what the blood tests for siblings comparatively may have to offer.
The Signs Are Subtle
No one thinks their child could suffer from arthritis-that's for old people! But it's not true. Stiffness in knees, hands, feet neck, or jaw may be common. A toddler could stop using utensils after months of eating with a fork, or a child could stop playing a sport because their knees always hurt. Fevers with fatigue with no other symptoms are a major clue.
There Is No One-Treatment-Plan-Fits-All
Juvenile Arthritis (JA) has yet to find a cure, and so doctors will create a full treatment plan to help alleviate or stave off the symptoms. A doctor may require physical therapy, a change in nutrition, or medication. Eye care is also part of the assessment. The whole family is expected to follow the new normal to help the patient adjust comfortably.
Massage Can Be Part of Treatment
We've discussed in the past how massage is a great treatment method for those suffering from rheumatoid arthritis or arthritis in older years. The same goes for JA. Regular massage helps manage painful symptoms and improve self-awareness and self-confidence. The gentle soothing touch is a warm welcome to any child suffering from JA.
Everyone wants to see their children happy and pain-free. Give us a call on how we can use different methods of massage, coupled with essential oils to give your child the quality of life he or she deserves.