Handmade Gifts Using Essential Oils
Handmade gifts are always more appreciated than those that are bought in stores. The time and consideration you've put into each piece you've made shows the person you're presenting to that you truly care about them. Going above and beyond with essential oils adds the homeopathic element we all, as humans, crave.
Between the holidays, baby showers, birthdays, and weddings, it can be difficult to find the perfect gift. We are featuring two gift ideas here: Lemon Poppy seed Soap and Nourishing Soap Satchels you can easily make at home and give to all of your loved ones.
*"Citrus oils can cause photosensitivity, so we do not recommend exposing the skin to direct sunlight after topical application of these essential oils. However, essential oils in the soap bars are found in small, appropriate amounts that will not cause any phototoxic harm" (Source: doterra.com)
**Both recipes can also be found on www.doterra.com
Lemon Poppy Seed Soap
Ingredients:
Goat's milk soap
2 lemons, zested
2 tablespoons poppyseeds
20 drops lemon essential oil
Microwave safe glass bowl
Silicone mold
Rubbing alcohol in spray bottle (optional)
Directions:
Cut 1 pound of your soap base into small squares. (Most melt and pour soap bases come in 2-pound blocks. Just use 1/2 of the soap base now and save the rest for a different project.) One pound of soap can make between 4 and 8 bars of soap depending on the size of your mold.
Place cut-up soap into a microwave safe bowl. Place in microwave and melt for 30 second intervals, stirring in between. We recommend stirring with a popsicle stick for easy cleanup. Once soap is melted, set aside. If you don't want to use a microwave, you can also use a double boiler.
Zest 2 lemons and add zest to melted soap along with the poppyseeds.
Add Lemon essential oil and stir until combined.
Pour soap into mold. Spray with rubbing alcohol for a smooth top free of bubbles.
Let soap harden for 2-3 hours. Once hard, it is ready to be used.
Nourishing Soap Satchels
Ingredients:
4 small burlap bags
1 doTERRA Bath Bar of choice, grated
¾ cup old-fashioned oats
Directions:
Place grated soap and old-fashioned oats into a small bowl and mix until combined.
Divide mixture equally into burlap bags
When showering, or washing hands, wet the burlap satchel and uses as a loofah or hand exfoliator. Add a drop of Grapefruit or Wild Orange for additional uplifting properties.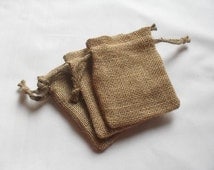 You can give these gifts in conjunction with a massage therapy gift certificate for the ultimate gift! Ask us about the various types of massage we offer and how you can order essential oils through us.