Healing From Heartbreak During The Holidays
Many times the holidays bring people closer together; sadly it's also a time when many grow apart. Heartbreak is different regardless of the season, but during the holidays, it can be emotionally draining. What can you do to heal your heart during this festive time?
Essential oils have long been recognized as a powerful holistic tool to maintain physical, psychological and spiritual wellbeing. When used alongside massage therapy, the two together will lift your spirits, and bring you back to your old self again.
Best Essential Oils To Heal a Heartbreak
When a relationship ends, it's as though something has died, and what you experience is similar to a mourning period. You need time to grieve. Using Eucalyptus to help will refresh your energy and encourage you to let go of the negative energy that currently surrounds you. Add 2-3 drops of Eucalyptus essential oil to a bowl of hot water place a towel over your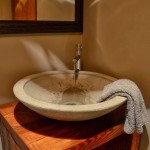 head and inhale the vapors.
When we experience an intense emotion, we tend to engage in shallow breathing (that tightness in your chest is an indication you're not breathing deeply). Add 6 drops of Frankincense (perhaps include a couple drops of Eucalyptus as well) to 2 tsp of a base oil such as jojoba, coconut, or almond. Apply to your chest and breathe deeply allowing your feelings to untangle inside.
We hurt ourselves when we withhold love by closing our hearts. It's important to forget the past and reflect on the here and now. Book your appointment for a Swedish, Aromatherapy or Thai massage using Helichrysum. This essential oil is nurturing for the nervous system and is a strong deliverer of healing.
Plan to take a bath using Roman Chamomile the day before or the day after your massage. Roman Chamomile in a bath (used together with Epsom salts) replenishes our magnesium levels which can be depleted when we're stressed. Add 6-8 drops to your bath, or massage into your temples, and around your ears. When we let go of our feelings of rejection, this is when real transformation can occur.
Lastly, look towards the future with positivity and love in your heart. Use Bergamot to inspire you and help you focus on loving yourself. Massage Bergamot mixed with 2 tsp of a base oil or cream into your abdominal area. Use this as a natural perfume and take in the scent throughout the day.
Using Essential oils to strengthen your core, and heal your heart is important as part of your massage therapy. Use this season to not dwell on what could have been, but what will be. If you don't have any of these oils, and are interested in learning more, take some time before your appointment to discuss these and others with Brian Cooper, one of our Certified Massage Therapists.