Massage Therapy to Combat Office Bod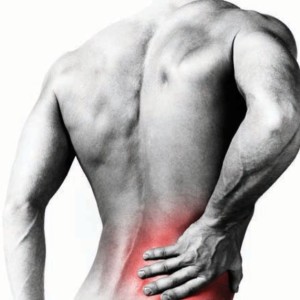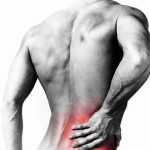 Several of us work at desks for hours at a time rarely exercising throughout the day to stretch those muscles.  Even if we go out to lunch, we're still sitting! Sitting for long hours is unnatural to the human body and can have dangerous side effects. Long periods of sitting causes back pain, neck pain, and the body will morph into the dreaded office bod. All the stress of your job and life settle in the center of your body, causing your gut to poke out, your shoulders begin to hunch over, and your hips become so tight, it becomes difficult to go for a 20 minute walk.
Where Is This Pain Coming From?
When muscles are not used, they begin to shrink; think of them like a rubber band. The more you use them, the looser and longer they get.  When they sit stagnant, they get shorter, tighter, and more difficult to move.  A muscle that is in spasm (which is what generally causes that shooting pain) happens due to ischemic muscle tissue (meaning, the muscle lacks proper blood flow). This series of unfortunate events causes a lack of oxygen to the muscles forcing them to produce lactic acid. The lactic acid makes the muscles feel sore.  The only resolution is massage therapy. The deep massage will relax the muscles, release the lactic acid, and allow the muscle to receive blood and oxygen again.
What is Neuromuscular Massage Therapy?
One of the best ways to get deep into your muscle pain is through Neuromuscular Massage Therapy.  Neuromuscular Massage Therapy consists of alternating levels of concentrated pressure generally applied with the fingers, knuckles or elbow. Take this opportunity to tell your therapist whether you want him or her to apply more or less pressure. Although it's important to get deep into the muscle and work out the lactic acid, you shouldn't have to deal with stabbing pain in order to get there. Any soreness that presents itself after the massage should fade after 24-36 hours. The muscles should feel noticeably relaxed for four to fourteen days depending on your level of stress.
If your back pain is more than just tight muscles, you should be seen by a healthcare professional and/or a chiropractor before beginning your massage therapy sessions. We will work together with your medical treatments to provide you overall care.
What Else Can I Do?
Unless you take other precautions the massage therapy alone will not heal your pains long term. It's important to be conscious of your body's health and to take time throughout the day to care for it. Get up once an hour and walk around for a few minutes to stretch out your legs.  Stretch your back by touching your toes, and elongate your hamstrings simultaneously.  Roll your neck clock and counterclockwise; lastly, stretch out your arms in front of you with your fingers locked together to stretch your back, your arms, and your wrists.
For more information on how to combat Office Bod, contact us here.